A few weeks ago, Oracle published the presentation summarizing JDE Enterprise One development in last months and presented
development plans for the future.
Among the most important news recently provided, we can mention:
- changes in the User Interface area (User Defined Object management)
- Orchestrator development
- Notifications
These system functionalities allow customers to adjust the system to their own needs with helpful personalization without investing in expensive software development.
Among the functionalities that Oracle is working on and which will be introduced in the future we can mention:
- automation of processes with the natural language of the user
- further development of the user interface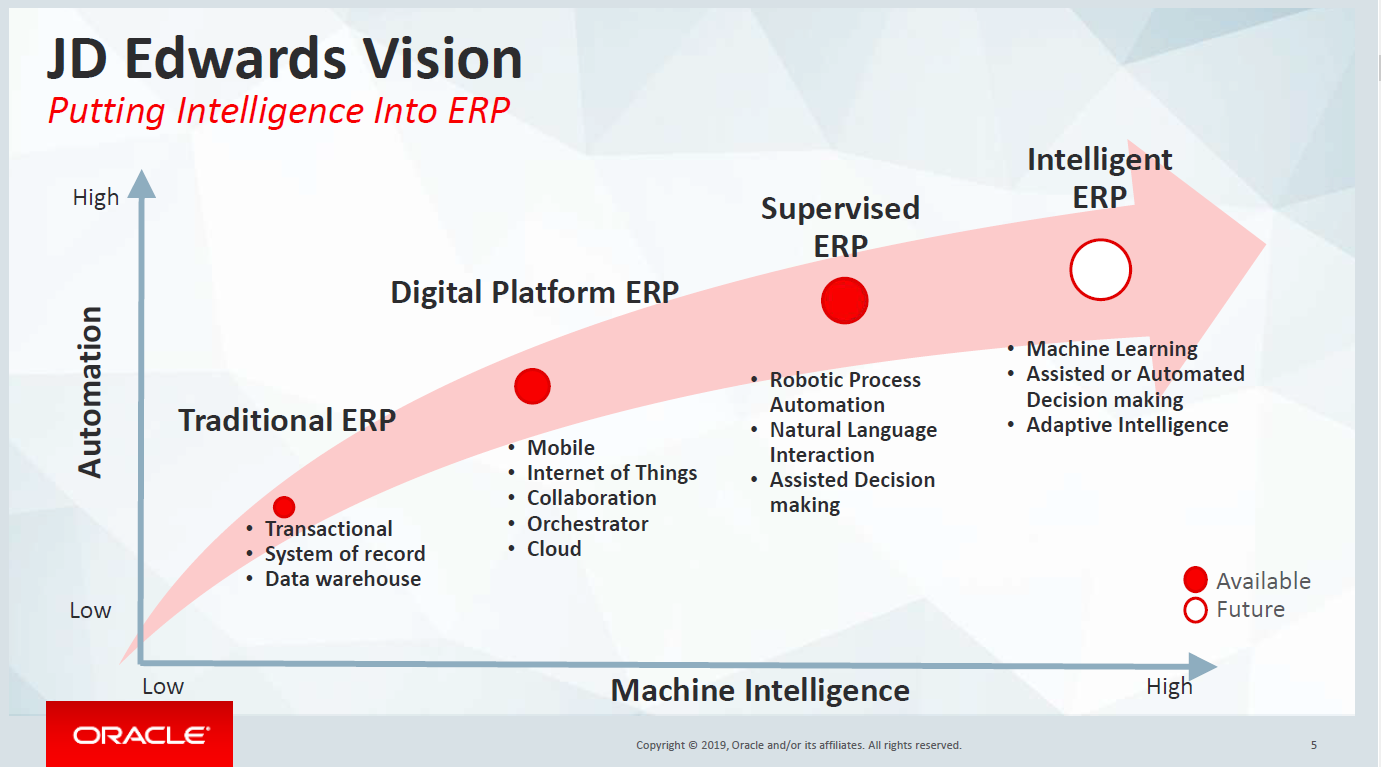 Planned changes that will be implemented in the next few years will allow you to automate business processes and modernize your work with the
JDE system.
More information you can find here.