This solution has the function of supporting optimized vendor relation building, both for suppliers of materials for production and for service providers and subcontractors. The solutions are versatile and cover both vendor search and optimized conforming proposal search processes as well as procedures for creating purchase orders, accuracy checks, budgets and other items, such as implementation tracing procedures. Apart from standard functions managed in this field, a dedicated solution for companies that require implementation of advanced sourcing procedures, e.g. through tendering – Operational Sourcing. In addition, for organizations with decentralized procurement functions, the system offers an innovative solution for end users called Requisition Self-Service.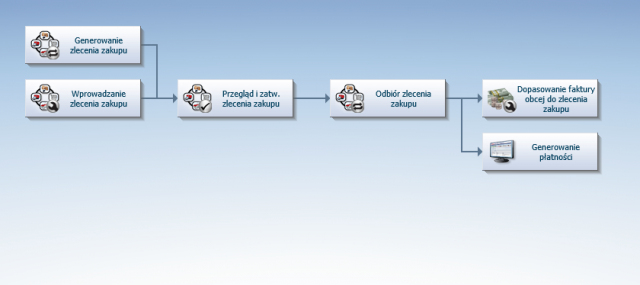 Advantages for the User in this area:
Reduced costs through precise monitoring of supply processes and promoting cooperation with key vendors,
Reduced inventory with Lean Procurement supporting tools,
Complete monitoring of the purchasing process and control of possible inconsistencies,
Precise information about differences between ordered value and value invoiced by vendor,
Streamlining multiple activities, such as order placement, matching invoices with receivers.

For more information, go to:
http://www.oracle.com/us/products/applications/jd-edwards-enterpriseone/supply-management/overview/index.html