Flexible planning and tracing tools for various types of manufacturing operations, including discrete manufacturing, process-based manufacturing, mass production, or customer order-controlled production. Importantly, various production models can work together within the same environment. This is important for companies that manufacture some of the products for stock and other directly to order. With its close integration with the remaining areas of the system, Manufacturing Management will on one hand support minimization of inventories and work in process and on the other hand help improve customer service quality with production data control and quality management. It also offers precise tracing of manufacturing costs and their deviations for specific work orders.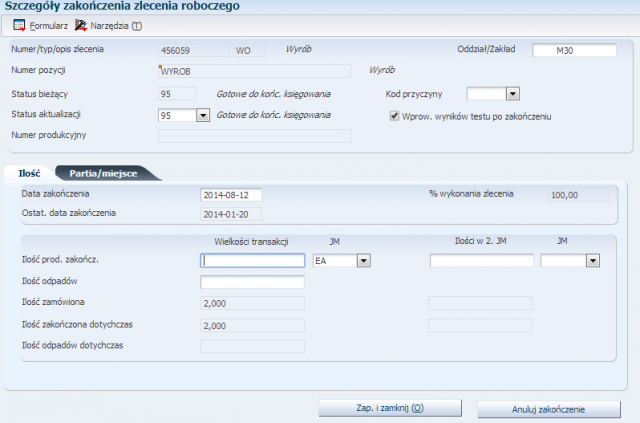 Advantages for the User in this area:
Real-time control over the manufacturing process,
Representation of all aspects of the manufacturing process in one system,
Balancing supply and demand within planning mechanisms,
Streamlining input of production and component usage data,
Calculation of technical cost to manufacture according to flexibly designed rules,
Manufacturing cost control in selected cross-sections,
Support for identification and managing quality control-related processes.
For more information, go to:
http://www.oracle.com/us/products/applications/jd-edwards-enterpriseone/solution-manufacturing/overview/index.html