JD Edwards – functionality and ergonomics
Oracle JD Edwards EnterpriseOne is an integrated ERP-class system, a combination of extensive experience in designing IT solutions with broad functionality, modern user interface, and open-source technology. This is a browser-based system and the first ERP system worldwide which is fully supported for Apple iPads. The system comes complete with mobile applications dedicated for performing specialised functions on tablets and smartphones, developed for iPad and Android. JD Edwards users can enjoy a functional and simple IT system with the lowest cost to own among the products of its class.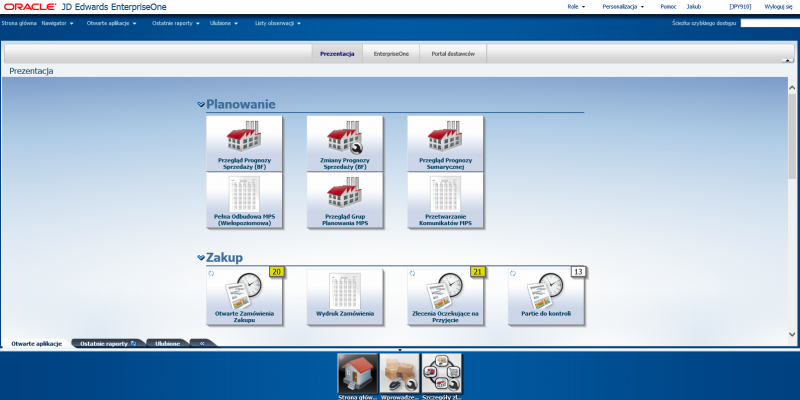 JD Edwards – no limitations
The system is based on more than 80 application modules that together cover all the business needs of an organization. Their functionality is versatile and can be successfully used across multiple industries. Special attention should be paid to dedicated sector-specific solutions, such as those for the food industry, pharmaceuticals, heavy industry, design and construction firms, and for the real estate sector. With development utilities, the default functionality can be extended and you can create practically any dedicated solution to fulfill even the most sophisticated requirements.

Mobile solutions
The mobile solutions available for JD Edwards allow users to manage their key business processes from various devices and operating system, anywhere, anytime. JD Edwards offers a broad range of mobile solutions. Firstly, a dedicated Apple iPad application is available, for managing the entire JD Edwards system from a mobile device and at the same time offering multiple native functions of the platform, such as the options of signing documents with the Scratch Pad functionality. Secondly, JD Edwards is available in Chrome web browser for Android tablets. With these functionalities, all business processes can be efficiently managed from mobile devices. But this is not all. Oracle further offers dedicated mobile applications for Apple iOS and Google Android smartphones and tablets. With these applications, selected key activities can be completed on a smartphone or a tablet; they are simple to use, light and optimized to the specific platform. The mobile applications are available for download at Apple Appstore and Google Play for Android.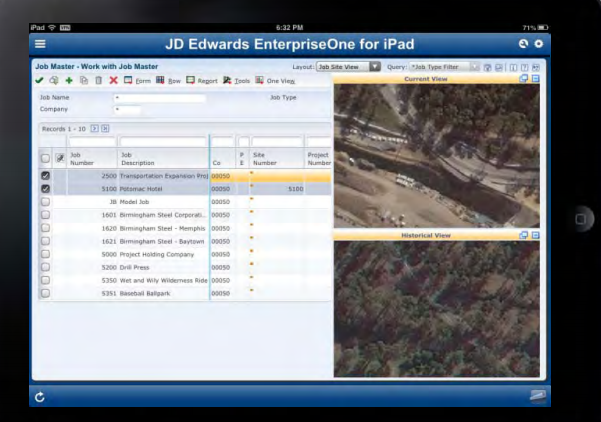 Advantages for the User in this area:
PImproved business process efficiency,
Access to information with various mobile devices, anywhere and anytime,
More user satisfaction,
Less IT operating costs with integration of mobile applications within a single environment.
For more information, go to:
http://www.oracle.com/us/products/applications/jd-edwards-enterpriseone/mobile/overview/index.html