Tools for managing the reporting function according to legal and corporate standards. Ideal for multinational corporations with their multi-entity, multi-department structure and functionalities of registers in multiple currencies. The solutions in this area cover typical functions related to posting to General Ledger and secondary ledgers (Accounts Receivable and Accounts Payable), Fixed Assets registry, settlement of employee expenses and handling tax reporting (CIT, VAT, Intrastat, etc.). In order to ensure proper functioning of the system on the basis of the Polish legal requirements, the system offers a dedicated module comprising such solutions as a Polish form of VAT invoice, financial reports and other functionalities necessary in Poland.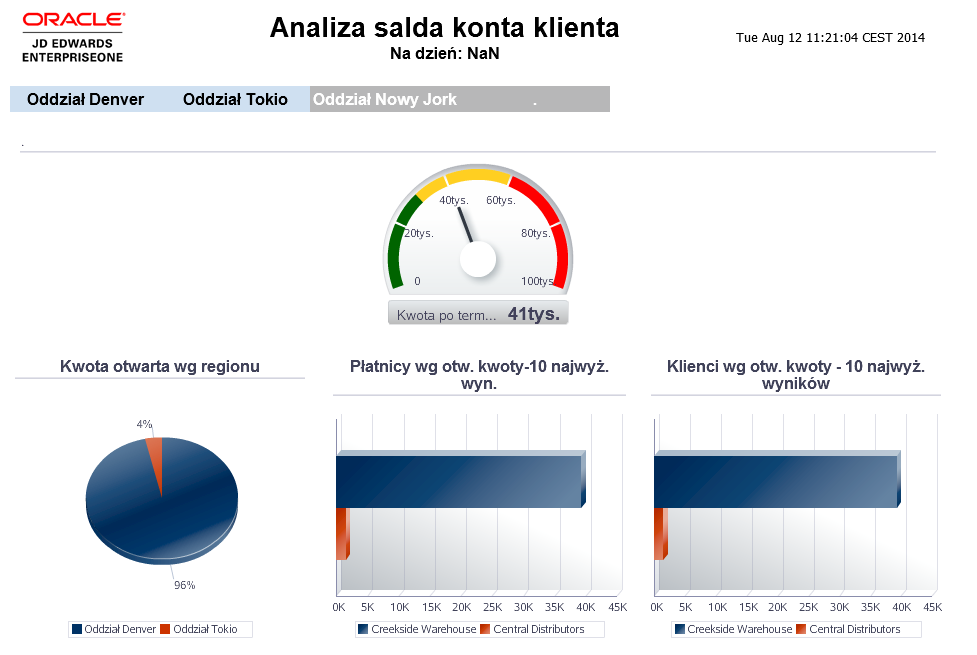 Advantages for the User in this area:obszarze:
Accelerated period and year close procedures,
Streamlining processes in the field of finance, reporting or account settlement control,
Elimination of manual procedures, e.g. in the field of reconciliation of bank accounts,
Income and cost control on any level of aggregation,
Ongoing access to information with analytic tools,
Integration of multiple companies, organizational units and currencies within a single working environment,
Adaptation to multiple standards at the same time: IAS, corporate and legal requirements,
Support of security, audit and control procedures and segregation of duties (as per the Sarbanes-Oxley Act).

For more information, go to:
http://www.oracle.com/us/products/applications/jd-edwards-enterpriseone/financial-management/overview/index.html