Customer Relationship Management (CRM)
This functionality supports typical customer service functions within the organization. First of all, this solution gives a complete overview of all customer address data and settings as well as transaction data, such as proposals, orders, complaints, customer communications, etc. An equally flexibly defined solution for managing complaints and other notices from customers should be appreciated as well. Another important element of this solution, particularly useful for sales reps, is the flexibly defined order acquisition process, starting with registration of leads, through opportunities, and ending with conversion of such data into sales proposals and sales orders.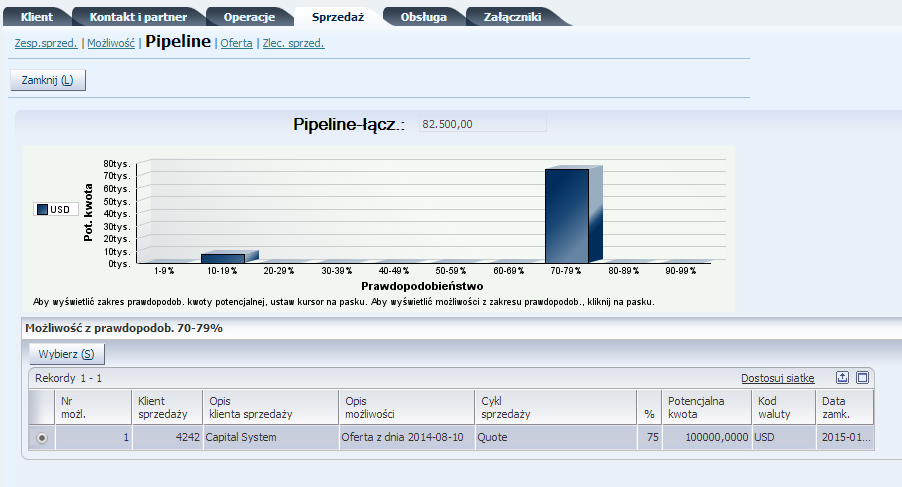 Advantages for the User in this area:
Low cost to own – JD Edwards offers extensive functionality within a single integrated ERP system,
Access to all customer-related information in one place,
Precise sales forecasting with the order acquisition process,
Sales Pipeline manageability,
Improved customer service quality with the implementation of complaints handling processes.
For more information, go to:
http://www.oracle.com/us/products/applications/jd-edwards-enterpriseone/customer-relationship-management/overview/index.html